If there has been one thing to keep us going during the lockdown and quarantine due to the Coronavirus Pandemic it has been the solid skateboarding content we have been treated to. Almost every other day it seems someone is releasing a full part on the various skateboarding websites and channels.
The reality is that due to the restrictions on outdoor activities, there is probably no better time to release a part with all eyes online. We have certainly not been starved on quality skating and so Zeles take a look at the Top 5 Skate Parts of the year so far.
Whilst none of the below have ever been Thrasher's Skater of the Year, perhaps this year will be the year…
5 - Hyun Kummer's Versace Plug Part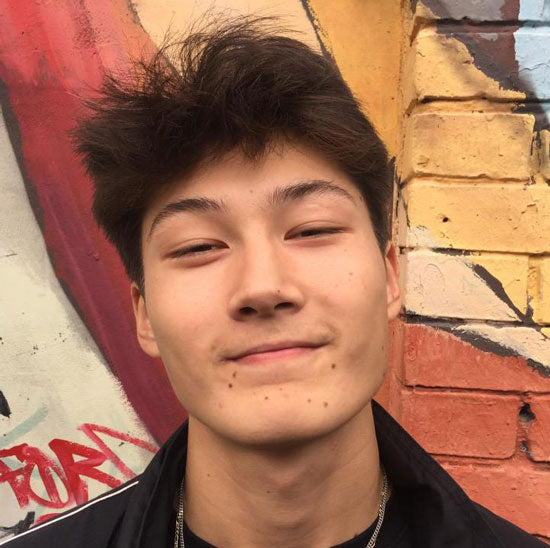 Hyun Kummer aka Versace Plug dropped his 'Versace Plug' part in February of this year and it did not disappoint. The 20 year old from Bremen in Germany had amassed a significant amount of mind blowing tricks on his instagram over the past few years and so it was satisfying to finally see a full part showing his talent. Hyun probably had enough tricks to fill a 4 or 5 minute part but the just under 3 minutes of immaculate style we are treated to feels just about right.
A fresh addition to the Nike SB roster, his part is full of perfect two pieces requiring quick footing adjustments, landing everything with finesse and elegantly float popping out of every ledge trick.
Hyun's part was filmed all over Europe with some nice new skate spots on display and the part everyone had been crying out for certainly delivered!
Eye-catcher : Nollie Double flip over stairway and rail/Hard Flip up a long 6 stair.
Ender: Switch Double Flip down double set.
Soundtrack: Chief Keef "Less Speed"
(Video) The best of #Tokyo2020 🗼 | Top Moments
4 - Aurelien Giraud - Street Part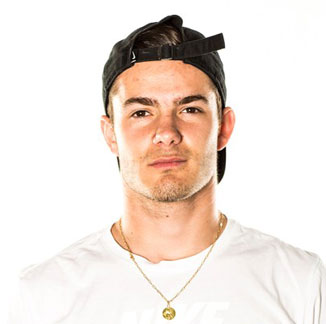 Still relatively fresh from exploding onto the skateboarding scene in early 2019, the 22 year old from Lyon has been busy recently, . It's crazy to think it is only just little over a year ago we were treated to his Bangin' Berrics part and a 'Where the Hell did this guy come from?' section shortly after.
He was the winner of 'Best Trick' at Tampa Pro 2019 and has now made his way onto the elite team of Plan B, collecting other sponsors along the way of Nike SB, Independent and Skull Candy to name a few.
Giraud's 'Street Part' released in February of this year opens with a huge three sixty flip down a 14 stair and it is his front foot catching three sixty flips and tracksuit pants which have quickly become his trademark.
Giraud attacks stairs, rails and the ledges in his home city in Lyon at the iconic Hôtel de Ville, first made famous being skated by fellow country man JB Gillet in various video parts.
This part is heavy! Giraud has been killing it at contests and killing it on the streets. He seems to be the full package, managing everything from stairs, rails, gaps, transition, flatground and all sorts of tech.
Magnifique from the Frenchman.
Eye Catcher: Hard Flip to Backside Lipslide
Ender: Hardflip Revert (at about 100mph down multiple stairs)
Soundtrack: P&S
3 - Roman Lisivka - Primitive Skateboard's "Rome" Video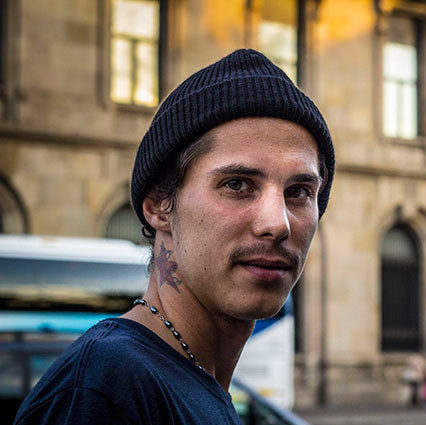 (Video) The Greatest SKATEBOARDING Moments
Another mind blowing promo from Primitive for the king of Stalin Plaza, Roman Lisivka.
The great thing about any addition to the Primitive team is that it usually means a perfectly edited promo filled with jaw dropping tech tricks and a soundtrack to match. They quite simply get it right every time.
Rom kills it with ridiculous lines to destroying ledges, from Radio Korea to Barcelona and even a nice Fakie Flip to Switch Manual, Switch Heel Flip out at Pier 7.
The regular tricks are few and far between but what's there are not far from perfect and as usual he throws in some awesome smooth tech manual combos. Another skater on another level from the most technical team in skateboarding.
Eye Catcher: Switch Pop Shuv-it to Switch 5-0 and Switch Backside Flip over wall at Stalin Plaza
Ender: Double ledge Fakie 5-0, fakie flip to switch 5-0
Soundtrack: Tupac 'Out On Bail' and Tupac 'Fright Night'
2 - Chris Joslin - Introducing The Joslin 2 From Etnies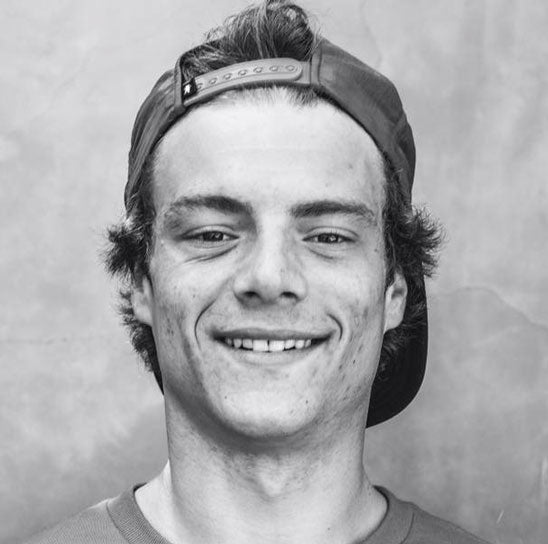 A week after releasing the raw footage for his three sixty flip attempts at El Toro, Chris Joslin dropped his Etnies part for his new shoe 'The Joslin 2.'
The quality and volume of footage that Joslin puts out over the course of a year is quite phenomenal. His ability to continue to put out part after part and outdo himself almost every time needs huge praise.
(Video) Skate part 5 - it is all about the lines - Skateboarding at 40+ years old
Having earlier in his career filmed a whole Etnies part in a month, fatherhood doesn't seemed to have slowed him down in serving out more awesome footage.
Some might say that releasing a new shoe when the world is potentially entering a recession may not make the best business sense but Joslin simply lets his skating do the talking here.
Wonderfully colour coordinated at times in the part, it is evident Joslin is motivated and committed to mixing it up a little this time, with even his manuals ending in huge drops.
There is no messing about for Joslin in this part with an impressive ender of a huge Switch Frontside Flip down a long and chunky 8 stair.
The part is perfectly put together by veteran editor Mike Manzoori and shows the Plan B rider is one of the hardest working skaters on the planet and arguably one of the greatest to ever do it.
Eye Catcher: Big Spin down 12 stair, Fakie Shuv-it on flat to reset board position, then Switch Big Spin down another 12 stair. Joslin also busts out a huge Switch Backside Flip down double set.
Ender: Switch Frontside Flip
Soundtrack: 92elm - "Doppelgänger" Eric Rodriguez and Ignacio Gonzales - The Burials - "Femme & LeVoux" Eric Rodriguez and Ignacio Gonzales - The Burials - "Principia"
1 - Shane O'Neill - Nike SB - The Extra Bit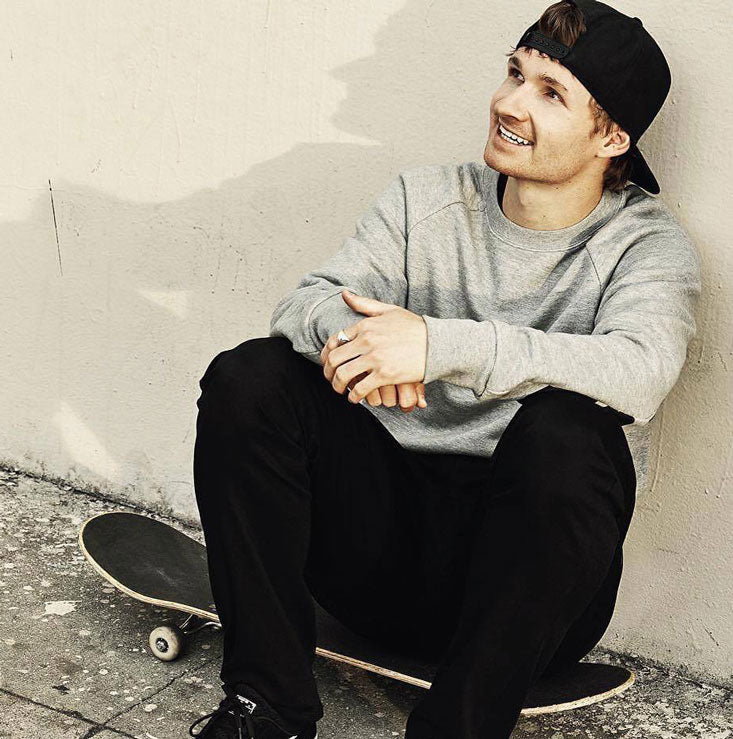 When Shane O'Neill releases a part the whole skateboarding world stops and watches. You know that you will be about to watch something special.
(Video) Best Skateboarding Tiktoks 2020 (P.5)
I don't believe anyone is more deserving of a pro shoe in Skateboarding than Shane O'Neill and Nike SB finally awarded him with this in February, releasing 'The Extra Bit' part as the promo.
Ask anyone and they will tell you that skateboarding is a very difficult art to master. If you think almost every single trick possible has already been done before, Shane O'Neill will prove you wrong.
In my time watching skateboarding I don't believe I have ever seen anyone as smooth on a board. He has the most inventive, effortless style we have ever encountered and it is his ability to make the most difficult tricks look easy that leave you mesmerised. Shane's Nike SB The Extra Bit is four and a half minutes of skateboarding perfection. It is one of those parts you need to rewatch many times to fully appreciate it.
Shane mixes it up from rails to benches to ledges, and reminds us once again that he can pretty much flip into and out of every grind or slide imaginable.
Anyone in the industry who knows Shane will also tell you he is one of the most down to earth people you will meet. At one stage Shane was even paying fellow skater Diego Najera out of his own pocket while trying to nail down a sponsor. As a requirement for Shane first joining Primitive, he said he would only join if he could bring Diego with him. Shane also stresses how important it is to stay loyal to his friends, also keeping the same film crew he has had since 'day one.' He clearly places high values on friendship and relationships whilst also having a sensible suave for business.
Despite having a share of Primitive, Shane left the team after a few years to start his own company 'April Skateboards' and began building his team. Shane's logic in building his team was to ensure that skaters who were perhaps not being pushed to their full potential on other board companies, got a chance to express themselves and make sponsors pay attention to their talent. Shane is willing to put his faith in these skaters who perhaps were wasting away on 'flow' for some companies and give them an opportunity. Shane has previously mentioned how he will not put anyone on a 'flow team' on April Skateboards and won't wait around to recruit if the talent is there. With the abundance of young talent in skateboarding these days, there is no point waiting around, especially with all the ready made social media channels for skating to be pushed into the mainstream.
Shane is playing a huge part in the evolution of Skateboarding and the industry itself. It looks like Shane will continue to spoil us and at 30 years old, there is still plenty more to come.
Shane dedicated his part to friend and fellow Australian skateboarder Lewis Marnell who sadly passed away in 2013 aged 30.
(Video) BEST OF SIXTE (@s.i.x.t.e) 2020 PART. 1 | Instagram Skate Clips Compilation (+ @griinze)
If his friend could only see him now he would most certainly be proud. The heights he has reached and for the simple fact that he is no doubt in the conversation for possibly one of the greatest ever to grace a skateboard.
Eye-catcher: All
Ender: Three Sixty Flip to Front Krook, Nollie Flip out to fakie.
Soundtrack: Dion - "In and Out of The Shadows"
FAQs
But the world's top ranked male skateboarder Nyjah Huston is likely to be one of the most recognisable. The American just uses his given name as his Instagram handle, where he has 4.6m followers.
Made of strong titanium, Thunder skateboard trucks are ultra lightweight and have an amazing quick turning response. Their trucks maintain a high level of stability, and will last for years to come! Give your trucks extra flexibility with Thunder skateboard bushings.
Sky Brown wins women's park event at 2022 Dew Tour as Gustavo Ribeiro takes men's street skateboard title. 14-year-old Brown and Portugal's Ribeiro saw off Olympic champions Yosozumi Sakura and Horigome Yuto, respectively, on day one of 2022 Dew Tour in Des Moines, Iowa.
13-year-old NISHIYA Momiji wins first-ever women's street skateboarding gold. Japanese athletes have now won gold in both the women's and men's street skateboarding competitions, as the sport makes an unforgettable impression on the Olympic Games Tokyo 2020.
1. Rodney Mullen. I think it's safe to say without a doubt that Rodney Mullen is the godfather of street skating. He grew up in the 70s and 80s doing a style of skateboarding called freestyle before street skating ever really existed.
Nyjah Huston

He is probably the most popular skateboarder in the world and for good reason. Huston has won nineteen Street League's (more than any other skateboarder in history), thirteen X-Games, and one Dew Tour, along with a seventh place in street at the recent Olympics.
A skate video is a movie of or about skateboarding typically showing new tricks and a series of skateboarders in a montage set to music.
Having interesting camera angles will add pizzazz to your video and make people want to keep watching it. Don't leave the camera in one spot for too long. Move the location of the camera to capture different angles and scenery. The coolest videos have clips with the camera really close to the skateboard.
Trucks usually can last between 2 and 5 years depending on the quality and how aggressive you skate. Replace your skateboard wheels when they have flat spots, tears, and are irregular shaped. Rotating your wheels and swapping them around will make them last longer.
Usually they last about 6-8 months or so.
In general, Indys are the heaviest and Thunder trucks the lightest. What is this? If you're looking for something lightweight, consider Tensor.
The Bones Swiss 608 Skate Bearings have become legendary since their introduction in 1983. For decades, this has been perhaps the fastest, smoothest, and longest-lasting bearing on the market.
Super REDS™ are a superior bearing, using higher quality steel races, better quality and grade balls, and a superior surface finish. The result is a bearing that is as fast as REDS™ but quieter, smoother, and longer lasting.
The fastest skateboard speed achieved in a standing position is 146.73 km/h (91.17 mph) by Peter Connolly (UK), at Les Éboulements in Quebec, Canada, on 16 September 2017. The successful record took place at L'Ultime Descente which is a gravity sports event.
Sonja Henie

Often considered the greatest figure skater in the history of the sport — male or female — Norway's Henie won Olympic gold three times in ladies' singles (1928, '32 and '36) and a remarkable 10 consecutive world titles from 1927-36. Those combined championships are the most of any female.
Skate 4 platforms – is Skate 4 on Xbox One, Xbox Series X|S, PS4, PS5, or PC? EA has confirmed that Skate 4 will release on PC, PlayStation, and Xbox. PC is a first for the series, however, specific PlayStation and Xbox platforms were not announced so we don't know if it will be a next-gen only game or not. skate.
Skateboarding made its Olympic debut at the 2020 Summer Olympic Games in Tokyo (which were played in 2021 due to the pandemic).
What will the event be like? Skateboarding at the Olympics features two disciplines: park and street. The park competition will take place on a hollowed-out course featuring a complex series of twists and turns. Park courses resemble large bowls with steep sides, nearly vertical at the top.
Japanese skateboarder NISHIYA Momiji is just 13 years old - and has won gold at Tokyo 2020. We take a look at some of the other young prodigies competing at the Games.
It was originally scheduled to be held in 2020, but on 24 March 2020, the Olympics were postponed to 2021 due to the COVID-19 pandemic. Yuto Horigome of Japan won the gold medal, with Kelvin Hoefler of Brazil and Jagger Eaton of the United States winning the silver and bronze medals.
Yuto Horigome, 22, who served notice that he was a threat by winning at the Street Skateboarding World Championships in June, earned the sport's first Olympic gold medal in the sweaty heat on Sunday at Tokyo's Ariake Urban Park.
Kelly Slater, 43, and Tony Hawk, 47, are the undeniable Greatest of All Time (GOAT) in their respective sports of surfing and skateboarding. Competitively and culturally they have dominated their fields and brought their niche sports very much into the mainstream.
Invented in the late 1970s by Alan "Ollie" Gelfand, the ollie has become a skateboarding fundamental, the basis for many other more complicated tricks. In its simplest form, the ollie is a jumping technique that allows skaters to hop over obstacles and onto curbs, etc.
Laser Flip

The laser flip is probably the hardest flat ground trick to land. It combines a 360 shuv with a varial heelflip. A 360 shuv is when you flick your back foot down and back to make the board spin 360 degrees in the air with no other flips. A varial heelflip is a heelflip combined with a front shuv.
While skateboarding has traditionally been associated with punk or rock music, recently hip-hop and street culture have embraced the sport, having a huge influence on the music enjoyed by skateboarders.
The Panasonic HVX and DVX are both really durable, easy to learn how to use, and they have most of the attachments you need built-in. This makes it one of the best skateboarding cameras for people who want something easy to use like a VX1000, but also want something with higher quality footage.
Full-length videos are a potent form of cultural currency within skateboarding. They typically consist of "parts" from individual skaters — collections of their best tricks set to music — stitched together into a 30- to 60-minute film.
How To Make An Instagram Skate Edit! - YouTube
How To Film (Yourself) Skateboarding - YouTube
How To: Skate Video Editing Basics with Mike Manzoori - YouTube
HOW TO PICK YOUR FIRST SKATEBOARD THE EASIEST WAY ...
What Size Skateboard Hardware? | Tactics - YouTube
The Four Main Parts of a Skateboard: Trucks, Wheels, Deck, Bearings.
The first commercial skateboards appeared in 1959, but crude homemade versions of skateboards, often consisting of nothing more than old roller-skate wheels attached to a board, were first built after the turn of the 20th century.
Axle: The axle is a metal rod which runs through the hanger and extends from it on either side. Wheels are inserted on either end and secured with the axle nut.